Spider-Man 2 Movie Wallpaper For PC,Tablet And Mobile Download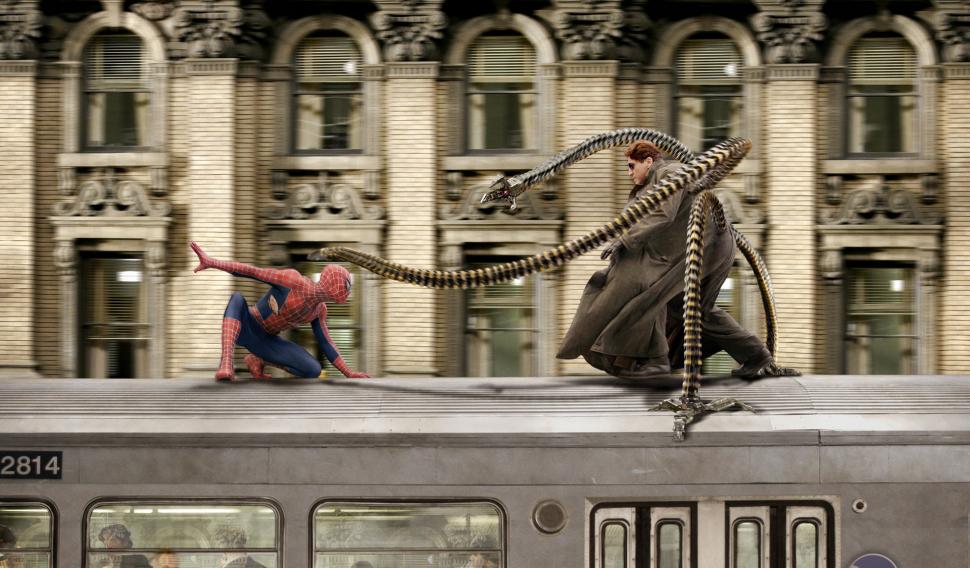 Wallpaper description
spider man movie scene
Information about this wallpaper
"Spider-Man 2 Movie" wallpaper was uploaded about 67 months ago, it belongs to movies and tv series category,also it is tagged with "Spider-Man 2,Tobey Maguire,Peter Parker,Alfred Molina,Doc Ock,Dr. Otto Octavius", and it has been downloaded for 345 times,its original resolution is 1920x1126,so you can custom resize this wallpaper online to any sizes with width below 1920px and height below 1126px ,also,by using WallpaperPCMobile's SmartCrop technology,you don't need to consider what to crop,just click resolutions list below,WallpaperPCMobile can intelligently analyze the wallpaper "Spider-Man 2 Movie" and crop the main part of the wallpaper to your targeted resolution.
Spider-Man 2 Movie Wallpaper Tags
Select Your Device Resolution To Download Wallpaper "Spider-Man 2 Movie"
Popular Resolutions:
Fullscreen:
Widescreen:
Mobile:
Apple:
Custom wallpaper size(Using smart image cropping technology):